We played 3 consecutive gigs in July 2014, starting with the PILCS Club at Pontypool on Friday 11th.  Only around 50 people turned up, which was a bit of a shame as the acoustics of the place are great and the beer is cheap. Still it was great for us getting back together again since we hadn't played since the end of March.  We managed to play for around 3 hours in stifling heat.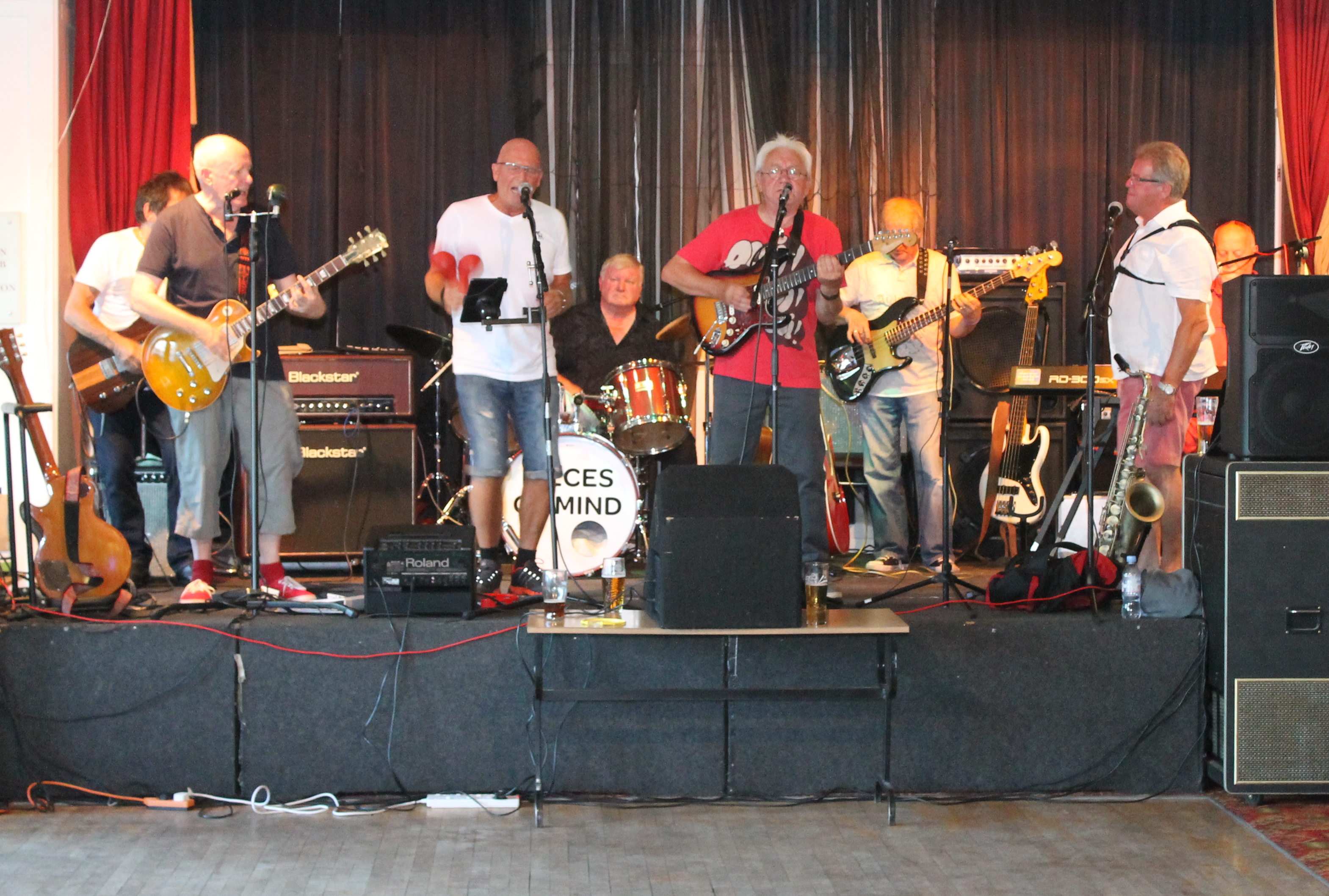 The next day, we played at the Cellar in Caldicot.  We had a small band rehearsal there in 2013, however, this was the first time we played with the full band.  There were more people there, probably around 80.  It was nice to see Lynn and Jerry, who had traveled up from Southampton.

The stage was bit of an awkward layout and it took us a while to adjust to the acoustics.  In addition Adrian's voice was beginning to suffer a bit from the exertions of the night before, so Andy, Bob & Ted sang more than they were supposed to. Ted also had to play all night as Steve couldn't make the gig.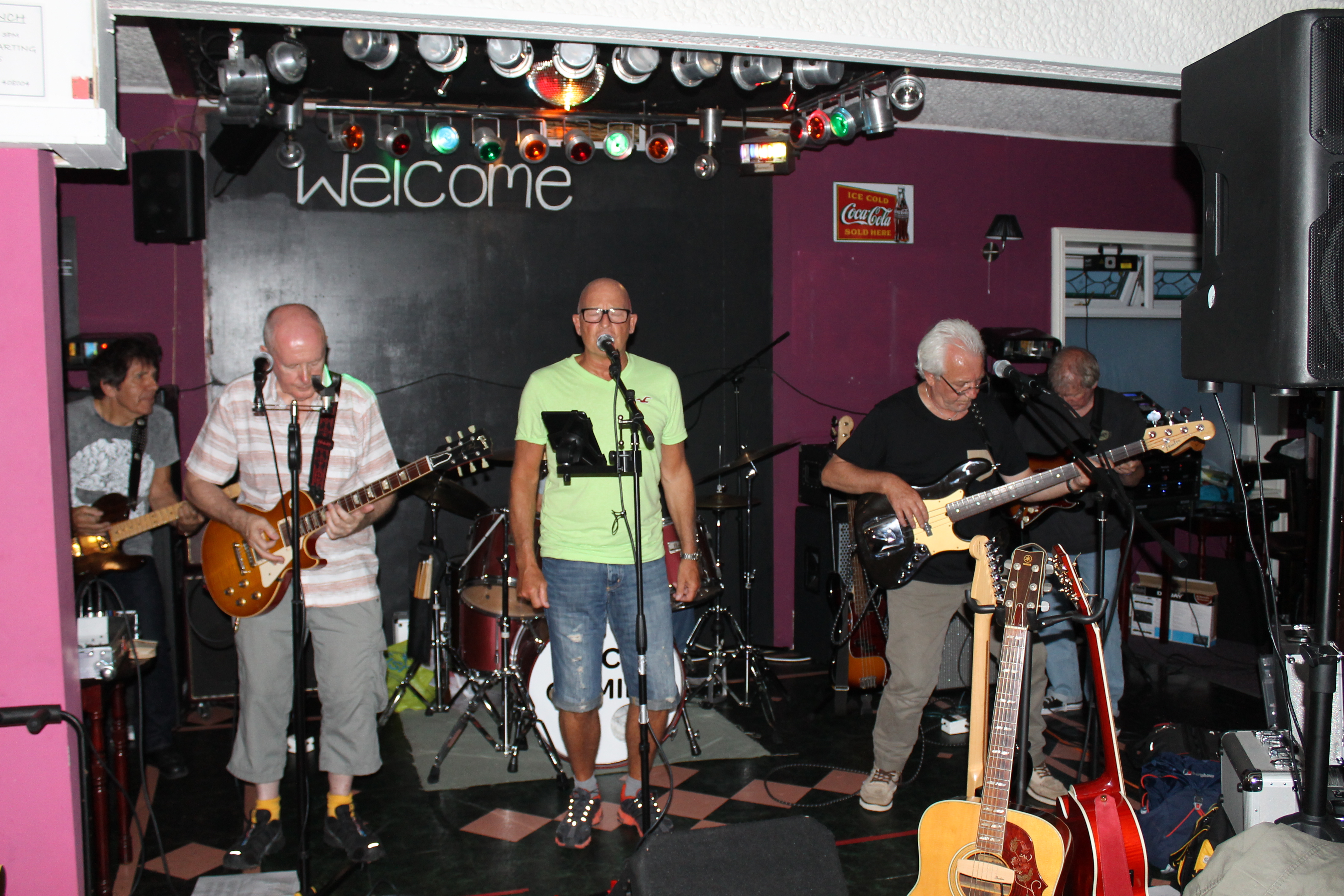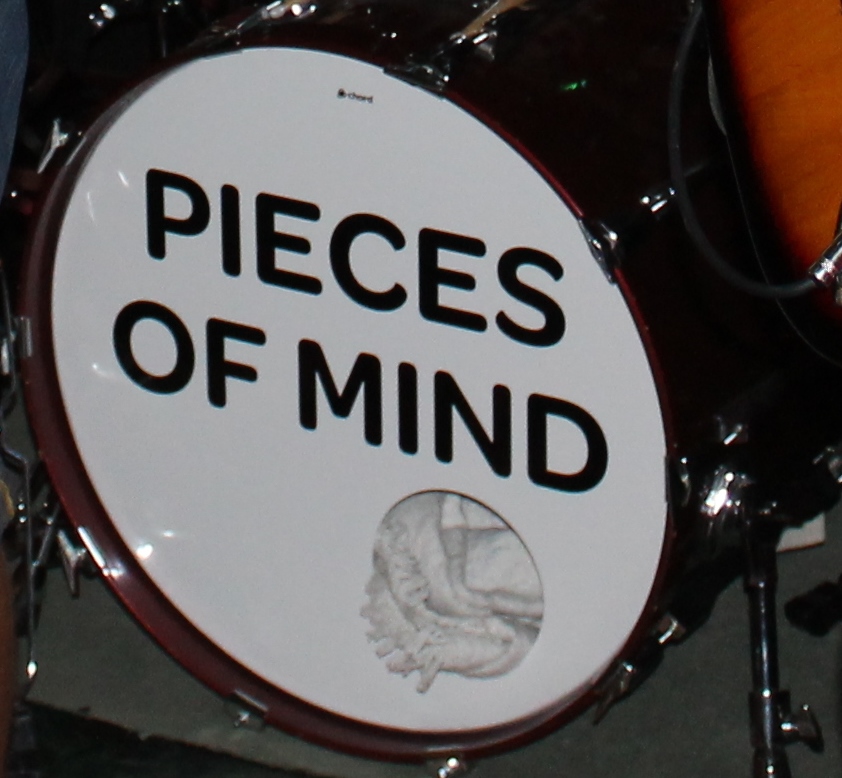 The final night was closing the Caerleon Arts Festival at the Bell Inn on the Sunday. It was an extremely long day for me as we had to setup in the morning and I decided to stay there all day as the rest of the entertainment were going to use my PA and I wanted to make sure everything was ok.

We eventually went on at around 9.20 p.m. and played until well gone 11.  We were in a marquee in the car park of the Bell and whilst not sure exactly how many people turned up, the place was full at the end of the night and the grassy dance floor was packed with dancing bodies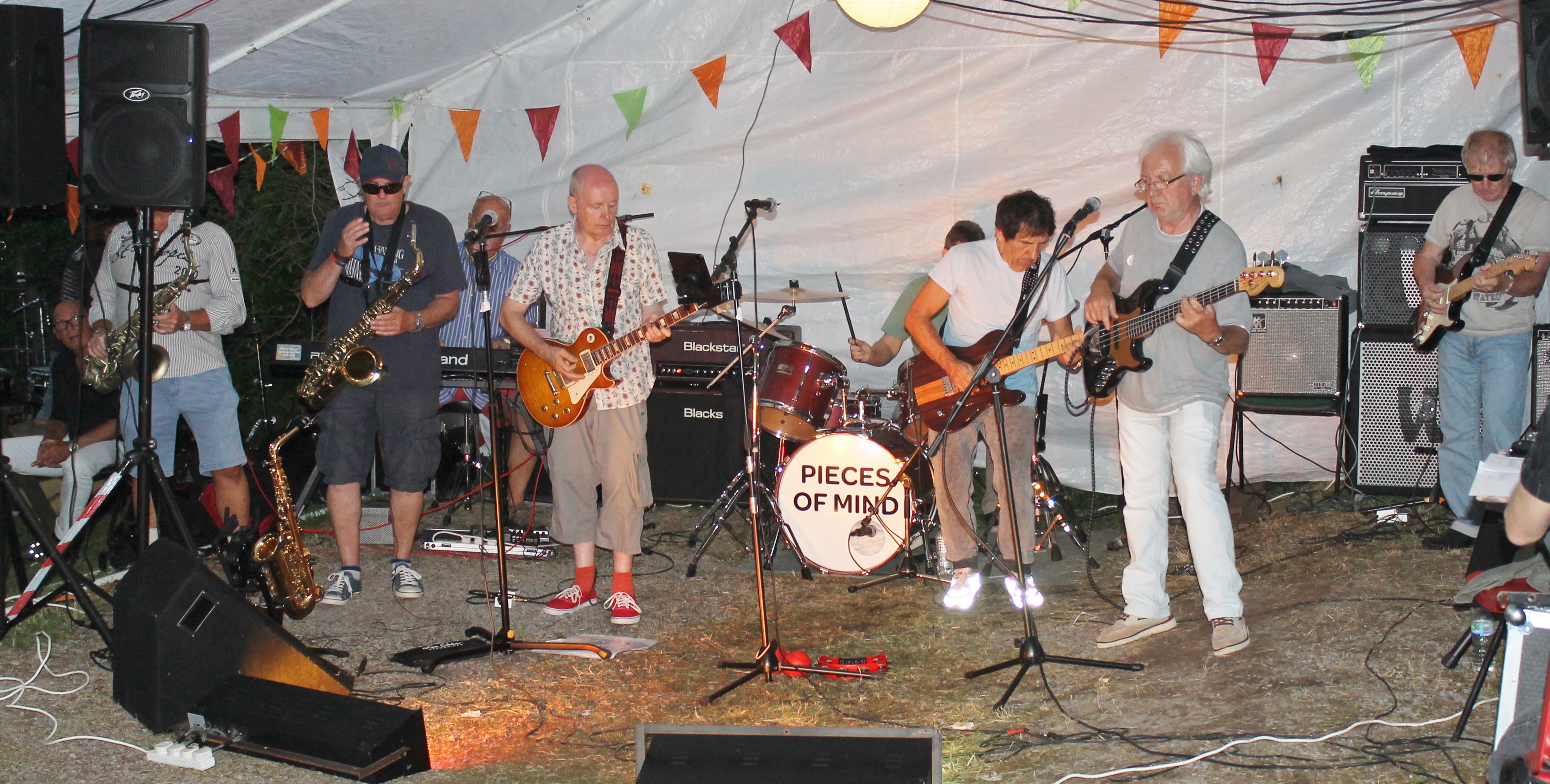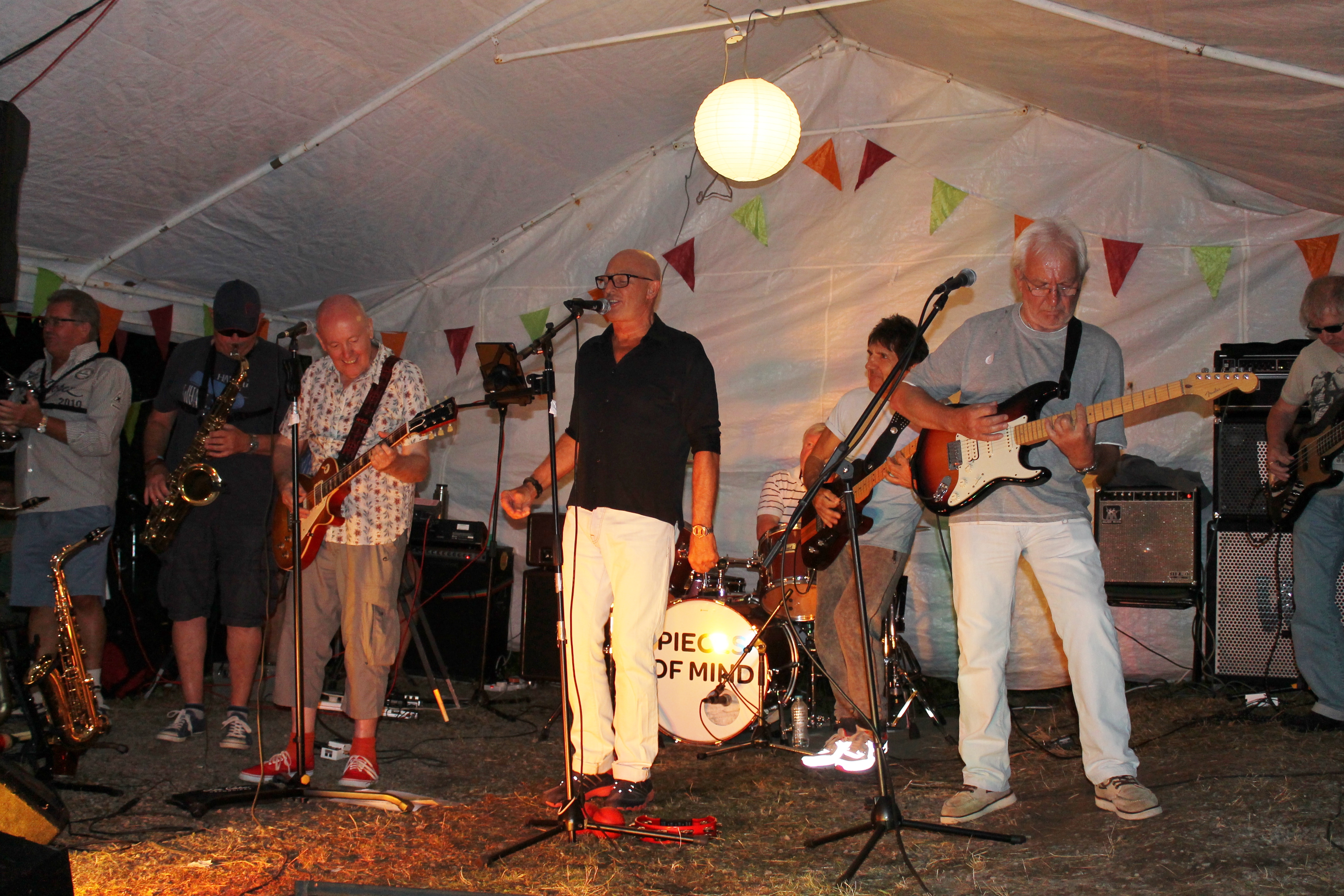 Adrian's voice was suffering again so Andy & Ted stood in.  At the end of the night he even asked a couple of ladies to join in on the vocals!! Didn't get their names, but they did well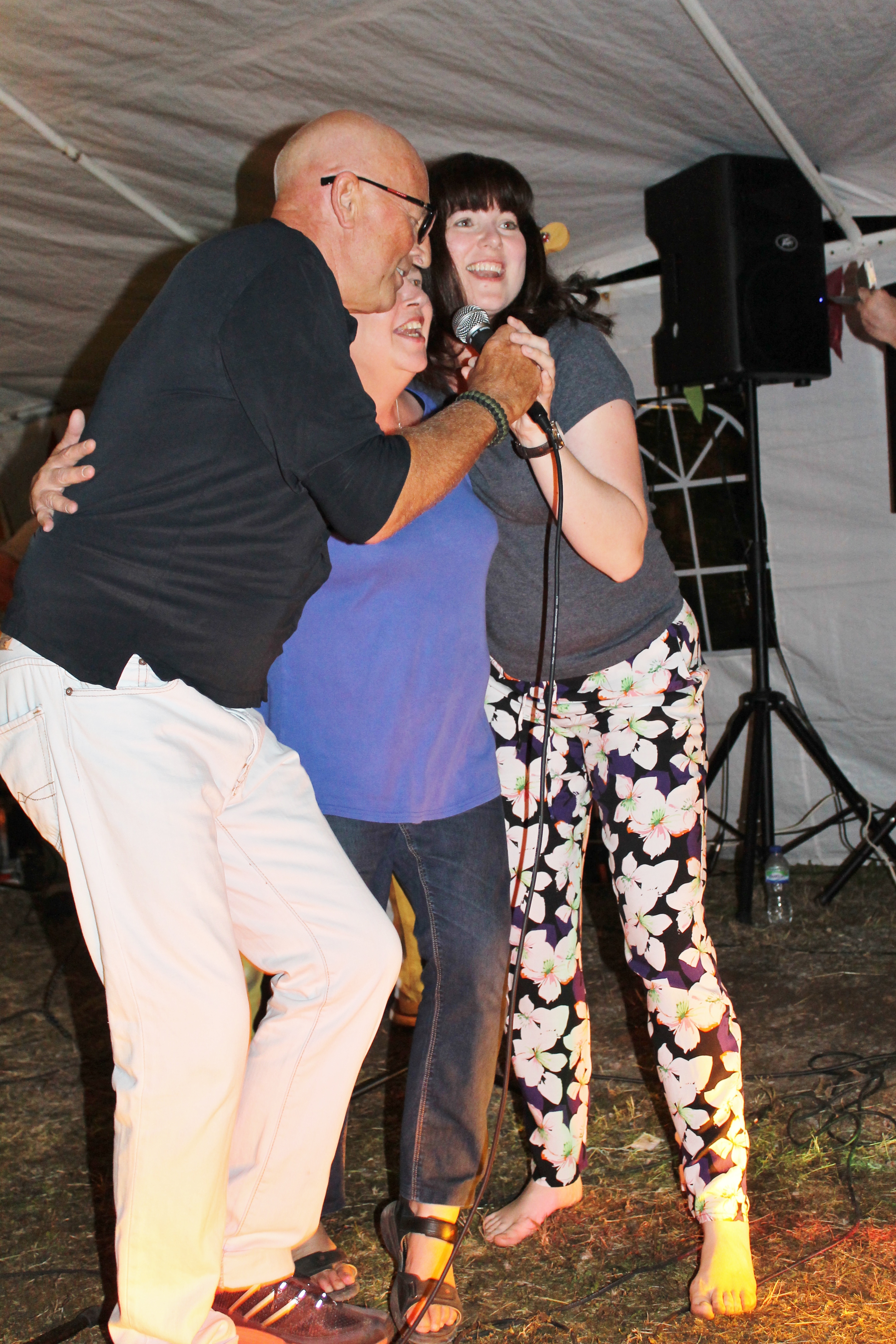 So after playing the 3 gigs, we all went back to our respective homes on either the Sunday night or Monday morning.  We had a great time, despite being extremely tired. Still, it's not bad for pensioners